A Wanli Kraak Ware Saucer Shaped Porcelain Dish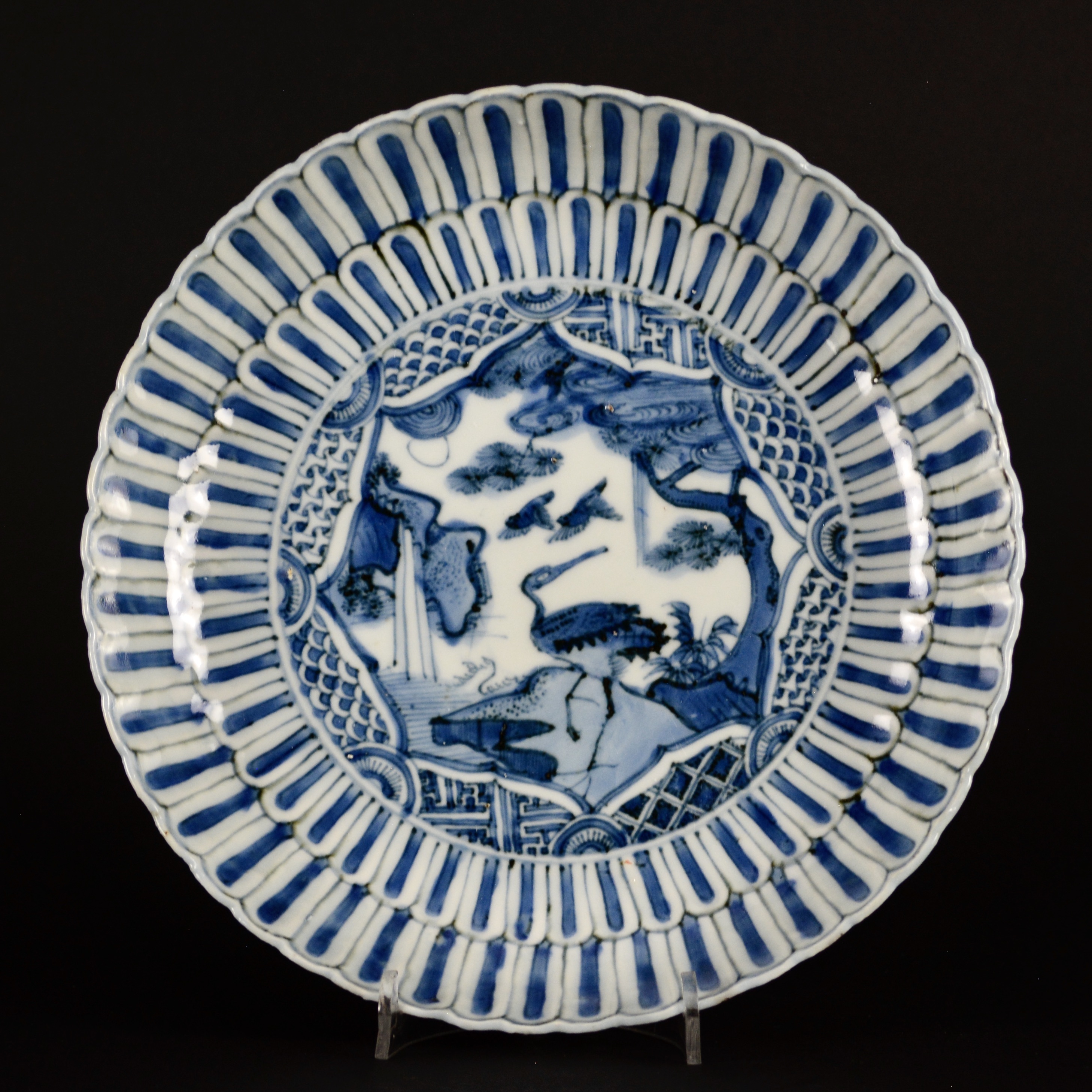 A Fine Wanli Kraak Ware Saucer Shaped Porcelain Dish c.1590 – 1615. Perhaps made at Shibaqiao Kilns, part of Jingdezhen, Jiangxi (see references). The moulded double chrysanthemum petal rim gives this Kraak porcelain dish its distinctive look. The central design is very well painted and shows a crane on a promontory with a cloud covered pine tree. There are two small birds flying over the crane's head and a waterfall is too the left. The scene is overlapped by typical Kraak diaper panels. Shards of a Kraak saucer-dish were excavated at Santa Fe La Vieja, Argentina. Archaeology, as well as extant pieces shows that this type of Kraak porcelain was popular in Portugal and Spain as well as their colonies in the New World. See, Jingdezhen to the World, The Lurie Collection of Chinese Export Porcelain from the Late Ming (Teresa Canepa, 2019. ISBN 978-1-912168-09-5) pages 130-131 plate 38.
For more information about Kraak Ware porcelain you can go to the History section of our website-menu, or click on the link: Kraak Ware Porcelain.
SOLD

Copy and paste this URL into your WordPress site to embed
Copy and paste this code into your site to embed