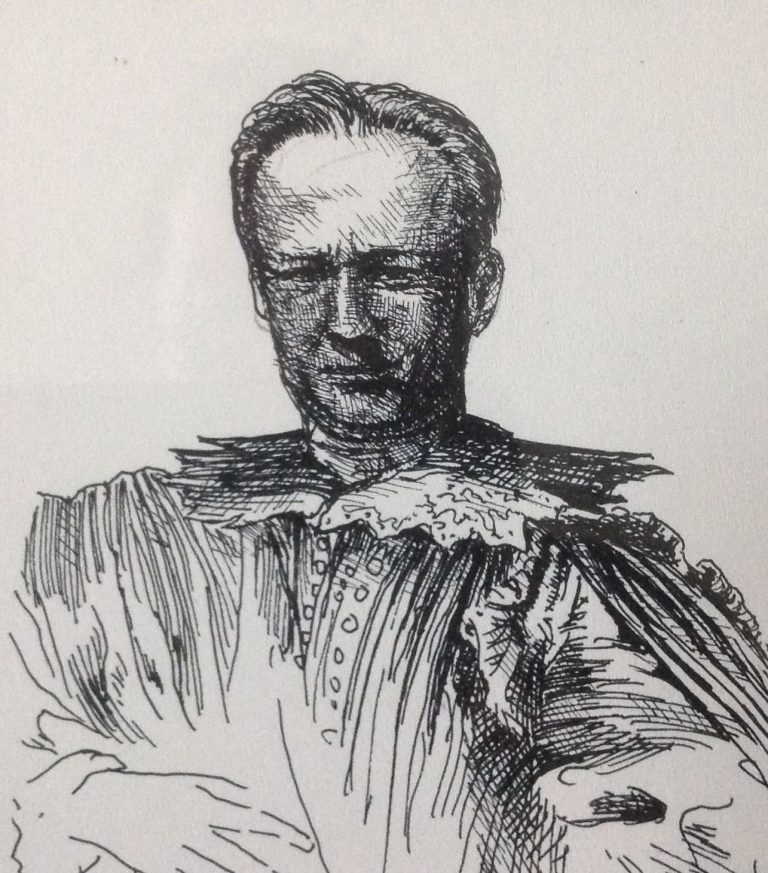 Antique Dealers
Below is a list of antique dealers under their relevant headings. There are a large amount of dealers in Chinese ceramics in London. Because this is the area in which we deal it is difficult to list dealers in Chinese ceramics here, we would suggest you contact the British Antique Dealers Association or look at their website. (Drawing of Robert McPherson by Tom McPherson)
B.A.D.A. BRITISH ANTIQUE DEALERS ASSOCIATION
http://www.bada.org/
Tel: +44 (0)20-7589 4128
Fax: +44 (0)20-7581 9083
The British Antique Dealers' Association is the trade association for the leading antique dealers in Britain.
Since its foundation in 1918 the BADA has set the standard for trading in the antiques business. Our expertly vetted membership adheres to a strict code of practice.
ANTIQUE INDIAN AND ISLAMIC ART
AMIR MOTASHEMI
69 Kensington Church Street,
London, W8 4BG.
Based in London, we are a family run business concentrating on acquisition and sale of
high quality Islamic, Indian and Ancient works of art.
Our aim is to stock a varied and exciting collection of objects and works of art, all of which are acquired on the basis of quality and rarity.
Our stock consists of ceramics, metalwork, textiles, ivory and wood. We are always happy to source specific items through our large network of fellow dealers and collectors.
ALEXIS RENARD
Alexis Renard, Islamic art – Indian Art
5, rue des deux ponts 75004 Paris Île St Louis
Phone : 33 1 44 07 33 02
Established since 1999 on Saint Louis Island, the gallery is offering an ecclectic selection
of fine works of art. Our specialities are Islamic Art, Indian and South East Asian sculpture. As well as buying and selling, we offer appraisals and valuations. We also do: – brokerage operations – sale of collections – research of objects for museums, private collectors and dealers.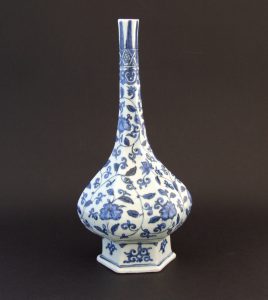 ANTIQUE ENGLISH PORCELAIN
RODERICK JELLICOE
Box No. 50732
London
NW6 6XW
UK
Tel / Fax : +44 (0)20 7624 6471
A specialist dealer in eighteenth century English porcelain for over thirty years. He was
based in Kensington London since 1991. Where he held several important exhibitions including the ground breaking Isleworth Porcelain exhibition in 1998, co-authoring a catalogue with Anton Gabszewicz. In February 2000 he held an exhibition The Liverpool Porcelain of William Reid, co-authoring the catalogue with Maurice Hillis. A year later part of the Exhibition was displayed in New York. Both of the above catalogues have since become important reference works on the subjects. He ran his own shop from 2000 until 2005. He has lectured on Eighteenth century porcelain both in England and America and acts as consultant to several museums at home and overseas, as well as advising private clients on forming and building collections. His paper on 'English Porcelain Used in Colonial Williamsburg' was published in the journal Ceramics in America. He is currently involved in researching 18th century American porcelain including that made by John Bartlam in South Carolina. In 2001 he won the BACA award for the Specialist Antiques Dealer in Ceramics in the U.K. He is a member of the British Antiques Dealers Association, the English Ceramics Circle, the Northern Ceramics Society and the American Ceramic Circle. Rod now deals by appointment with his clients and holds occasional selling exhibitions in London. Also he has a large website were over one hundred pieces are on show.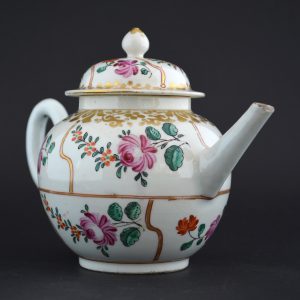 ANTON GABSZEWICZ
http://www.britishceramics.com
Anton Gabszewicz is a very well known and respected expert in the field of early English ceramics.
Anton Lectures on various aspects of early European Ceramics and English Porcelain :
Advice on forming, adding to or dispersing collections
Buying and selling on commission
Preparation of detailed inventories
Valuations for Insurance and Probate .
SIMON SPERO
3A Campden Street
London
W8 7EP
020 77277413
Specialist in eighteenth century English porcelain. Annual autumn exhibition with fully
illustrated catalogue since 1983. Advisor to several American museums.
Author of five standard text books, including The Price Guide to 18th Century English Porcelain (1970), Worcester Porcelain, The Klepser Collection (1984), The Bowles Collection of Eighteenth Century English and French Porcelain (1994) and Worcester Porcelain 1751-1790, The Zorensky Collection (1997) with John Sandon. He has recently published a short monograph The Simpson Collection of Eighteenth Century English Blue and White Miniature Porcelain (2003). His new volume: Lund's Bristol and Early Worcester Porcelain 1750-58, was published in 2006. He is also a regular contributor to antiques magazines.
Organiser of the Antique Collectors' Club Annual Weekend Seminars 1972-1997, he has also lectured extensively in the UK, Canada, USA and Australia, and on Sotheby's and Christie's Decorative Arts courses. He is a member of The English Ceramic Circle, The Northern Ceramic Society and The American Ceramic Circle.
ANTIQUE ENGLISH POTTERY
GARRY ATKINS
PO Box 50415
London W8 7XY
Telephone: + 44 20 7727 8737 Fax: +44 20 7792 9010
After pursuing a successful career in the financial world where he became a senior partner in an insurance firm, Garry Atkins took an interest in dealing over 20 years ago. He started his own business in 1987 and, with his wife Julie, established his premises in Kensington Church Street in 1991. He quickly became one of the best known and knowledgeable dealers in the field of 17th and 18th century English pottery, concentrating on early delftwares, salt-glazed stoneware and cream-wares.
In March 2005, the lease on his popular shop expired and he decided to deal by appointment only. He will continue to exhibit at The New York Ceramic Fair and Eight Days in June at 132 Kensington Church Street.
ANTIQUE GLASS
DAVID GLICK
Open Saturday or by appointment.
Portobello Market.
300 Westbourne Grove,
London W11 2PS.
Telephone : 07850 615867
EUROPEAN CERAMICS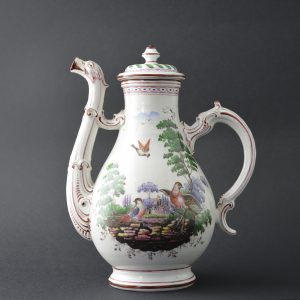 E & H MANNERS
66C KENSINGTON CHURCH STREET
LONDON
W8 4BY
United Kingdom
Telephone: +44 (0) 20 7229 5516
Mobile: +44 (0)7767 250 763
http://www.europeanporcelain.com
Our stock consists of a wide range of European ceramics from the 16th to the early 19th centuries. We specialise in rare porcelains of the 18th century, a field in which it is still possible to discover works of great beauty and art-historical significance.
Errol Manners worked at Christies in St. James's, London, as a specialist in Oriental and European Ceramics before setting up in business in 1986. We have worked with numerous collectors and many of the great Museums of Europe, America and Australia in acquiring rare and beautiful porcelains. I have lectured recently to the English Ceramic Circle, The Northern Ceramic Circle, Morley College, the Ashmolean Museum, The San Francisco Ceramic Circle, The French Porcelain Society amongst others on a wide range of ceramic subjects.