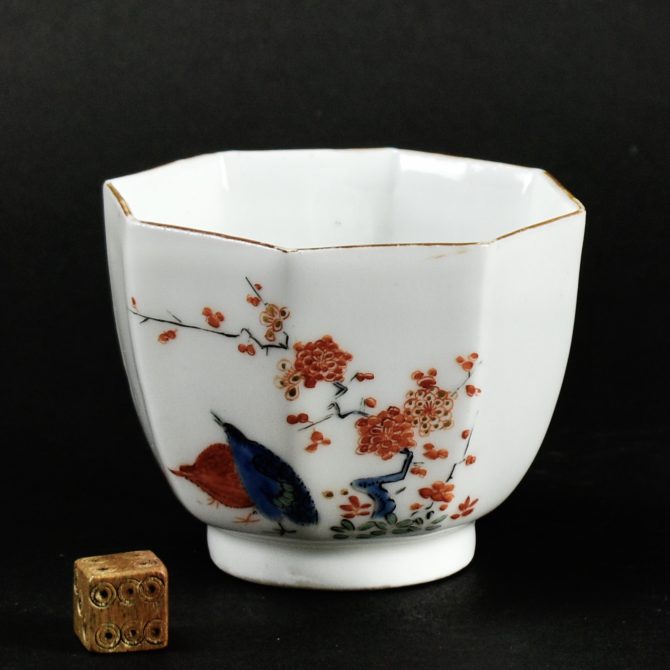 An 18th Century Meissen Porcelain Kakiemon Style Beaker
c.1735 - 1745
An 18th Century Meissen Porcelain Octagonal Beaker, decorated in the Kakiemon style c.1735-1745. From the collection of Soame Jenyns, Deputy Keeper of Asian Antiquities, British Museum (1950-1968). Painted with a version of the 'Two Quail' design with a prunus tree and other flowers as well as insects. This Meissen porcelain beaker is quite close to the Japanese kakiemon porcelain original in terms of painting style as well as the enamel colours employed. The base of this beaker has had the Meissen blue crossed-sword mark carefully ground out. It is likely this was done in the 18th century as the Japanese originals would have been more sought after. Soame Jenyns would have been interested in this deception as it is part of the story of Kakiemon porcelain and its interaction with the West.
View details
Buying Antique Ceramics From Robert McPherson Antiques
Read more
Robert McPherson Antiques
Specialist in Oriental and European Ceramics
WELCOME TO OUR WEBSITE We hope you find it easy to navigate and enjoy looking at what we have on offer. As well as the objetcs we have for sale, we offer a selection of scholary pages to inform you about the different subjects concerning Oriental Ceramics. We pride ourselves on offering genuine pieces of rare and unusual Chinese and Japanese porcelain and pottery. Everything we sell is guaranteed to be in the condition we describe it as on the website and on the invoice. If you have any questions please get in contact with us. We also have a mailing list that you can subscribe to. You will receive a newsletter when the website is updated. Regards, Robert McPherson.
About us