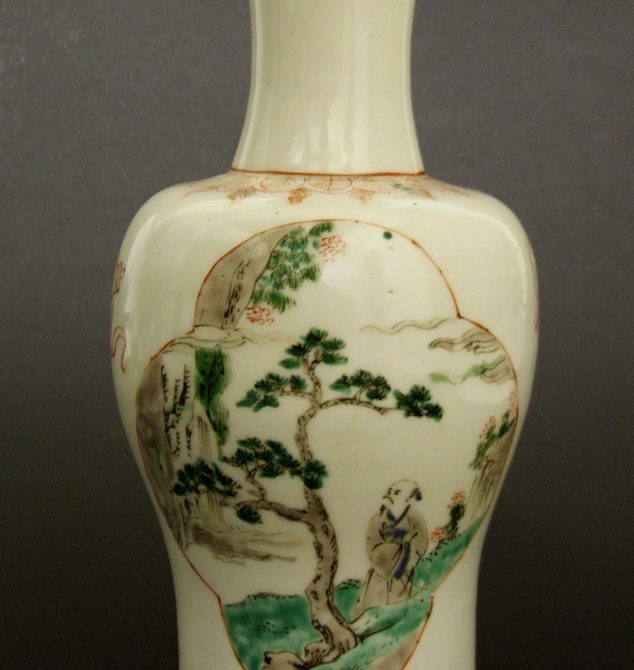 18th CENTURY Fujian Porcelain
A Finely Painted 18th Century Fujian Enamelled Porcelain Vase. The Two Scenes Depict Scholars Admiring Rugged Landscapes with Pine Trees. The Base Unglazed.
SOLD
Condition

A rim chip crudely repaired c.18 x 5 mm.

Size

Height : 24 cm (9 1/2 inches)

Provenance

N/A

Stock number

21917
Information
This unusual Chinese porcelain vase doesn`t come from the main ceramic production area of Jingdezhen but from Fujian. This Province of China includes the Pinghe or Hua`an Kilns in Heping County where the so-called Swatow wares were made, but it also includes the area of Dehua were Blanc de Chine was produced. Indeed the milky white close fitting glaze of the present example can be compared to Blanc de Chine porcelain. Stylistically the decoration is far removed from the enamelled wares produced at Pinghe or Hua`an. It is quite possible that the present vase was enamelled elsewhere in China, however the rather muted palette and painting style employed is typical of the finer enamelled pieces produced in Fujian.