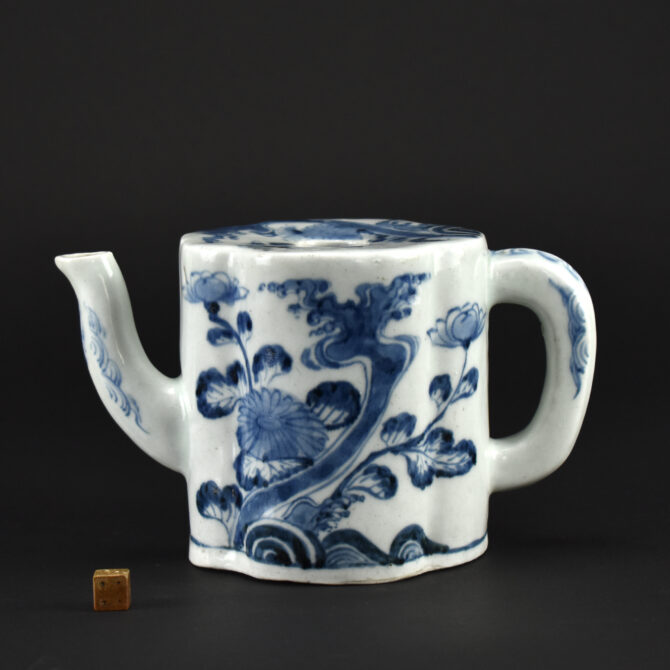 18th Century Japanese Porcelain Wine Pot
c.1720-1750
An 18th Century Japanese Porcelain Wine Pot, Arita Kilns c.1720-1750. The cylinder form has four vertical indents, the aperture at top would have had a very small porcelain cover. The body of this blue and white pot is decorated with stylised swirling waves of almost Art Nouveau appearance, there are flowering peony among the waves. The base is unglazed, the imprint of cloth is clearly visible. This cloth impression is regularly encountered on Arita porcelain of the late 17th to mid-18th century with 'closed forms' such as figures. For an example of this form in the Shibata Collection see 'References'.
SOLD
Condition

Cover lacking, a minute frit or roughness at the edge of the spout.

Size

Height 11.6 cm (4 2/3 inches)

Provenance

N/A

Stock number

26558

References

For an example of this form with imari decoration see : Complete Catalogue of Shibata Collection (Contributors Saga Kenritsu Kyūshū Tōji Bunkakan. Published by the Kyushu Ceramic Museum, 1990) page 396, plate 3105.