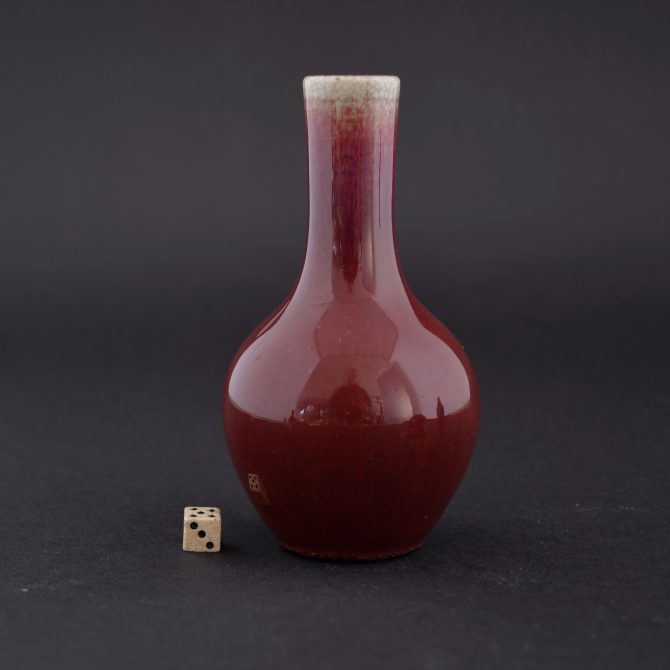 18th Century. Miniature Flambé Glaze Porcelain Vase.
An 18th century miniature Flambé glaze vase, Yongzheng or Qianlong c.1730-1780.
SOLD
Condition

In perfect condition but with the glaze polished to neaten the footrim, this was done at the time and is typical of this type.

Size

Height : 12 cm (4 1/2 inches)

Provenance

S.R.W. Shaw (d.1981), purchased c.1950-1960.

Stock number

24590
Information
Flambé Glazes :
Flambé glaze, as also called sang de boeuf (ox-blood),  is a glossy, rich, blood-red glaze often slashed with streaks of purple or turquoise used to decorate Chinese porcelain The effect is produced by a method of firing that incorporates copper. The technique was used in Europe and England, especially in the late 19th century.