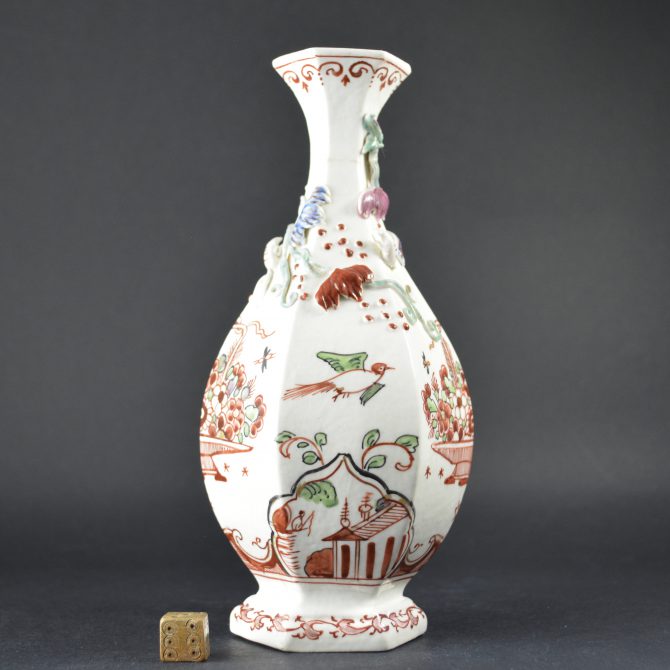 A Dutch Decorated Chinese Soft-Paste Porcelain Vase
c.1740 - 1750
A Qianlong Soft-Paste Porcelain Vase c.1740-1750 from a garniature. The waisted broad hexagonal baluster form with applied fruiting vines and tree shrews, all the enamelled decoration is Dutch from the mid-18th century. The design includes the well-known 'Basket Pattern' as well as vignettes showing landscapes with fishermen.
Condition

Repaired - The top section has been broken off through the narrowest part of the neck, further to that there is a double section of the rim restuck.

Size

Height : 17.8 cm (7 inches)

Provenance

Boham's Knightsbridge November 1st 1995, lot 20, cost £105.38p. The Helen Espir Collection of European Decorated Chinese Export Porcelain.

Stock number

24726
More info
Information
Two Dutch Decorated Chinese Soft-Paste Porcelain Vase, Early Qianlong c.1740.
From the Collection of Helen Espir.
Stock Numbers 24726 and 24725.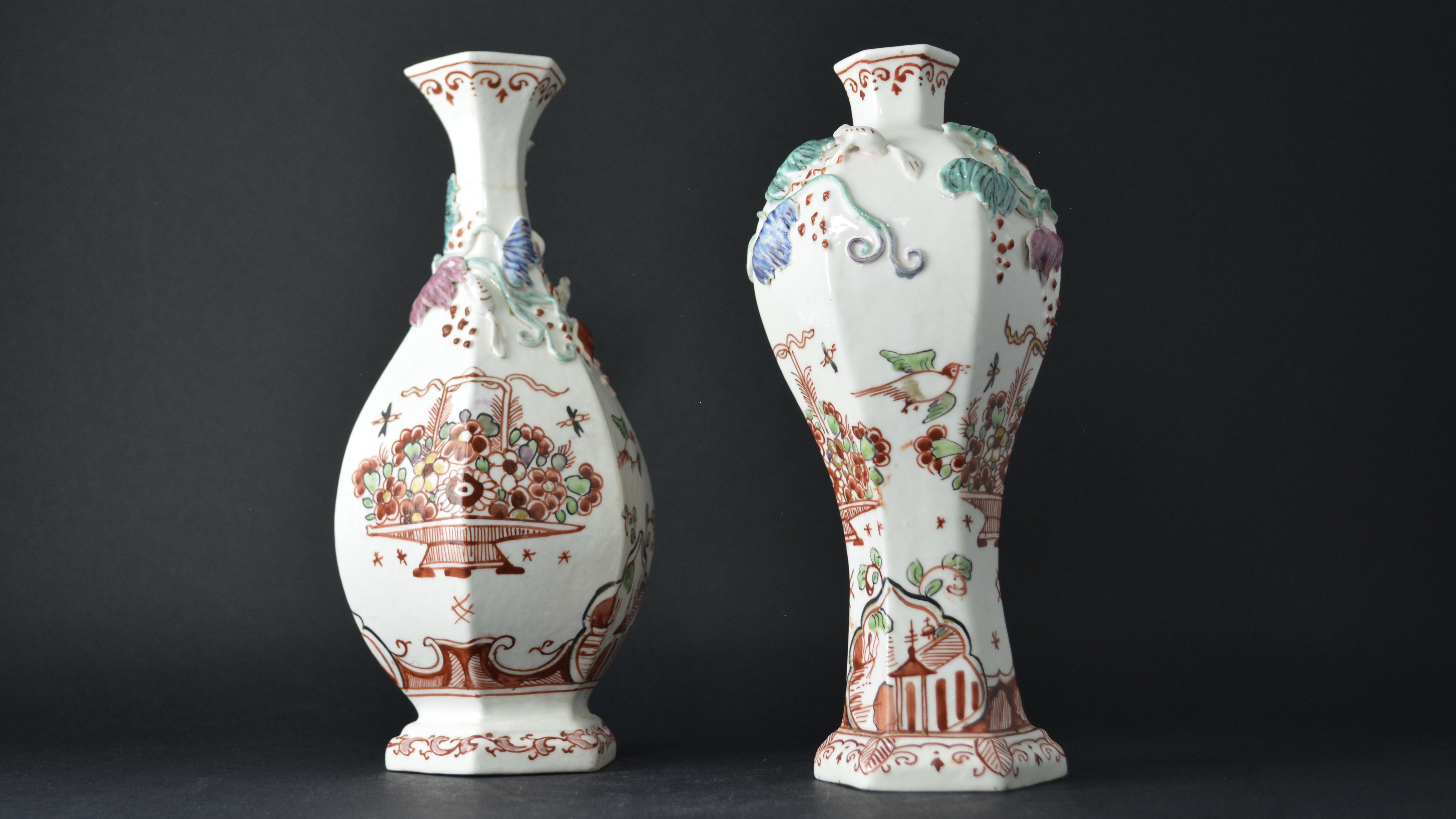 The Helen Espir Collection of European Decorated Chinese Export Porcelain :
"a member of the Oriental Ceramic Society and collector, with her husband. Having made a typical collection of Song and provincial Ming blue and white, they decided to concentrate on what used to be called `clobbered` porcelain. She is the author of the standard work on the subject, European Decoration on Oriental Porcelain,2005, the first to examine the work of European decorators on Chinese porcelain throughout the eighteenth and nineteenth centuries, focusing on enamellers in Holland, Germany and England. She has learned Chinese."
From Provenance ; Collectors, Dealers & Scholars : Chinese Ceramics in Britain & America (Roy Davids, Dominic Jellinek, Privately Printed, 2011. ISBN 978-0-9570148-0-0).