A Ming Blue and White Porcelain Bowl c.1500
c.1480 - 1520
A Ming Blue and White Porcelain Bowl, late 15th or early 16th century, probably Hongzhi Period 1487 – 1505. The exterior of this medium size bowl is somewhat unusual in that the design of a losely drawn scrolling peony is set against a blue wash ground it has a repeated key fret, sometimes called a thunder pattern. The well is decorated with a Vajra (see information below the photographs) above that is a register of scrolling lotus.
SOLD
Condition

In excellent condition, fritting to the rim and minor wear. Firing fault - the well of the bowl has a tear which is due to shrinkage during production.

Size

Diameter 19.2 cm (7 1/2 inches)

Provenance

N/A

Stock number

25767

References

For a Ming porcelain bowl of this type see : Chinese Blue and White Ceramics (S.T. Yeo and Jean Martin, published on the occasion of the exhibitionof Chinese blue and white porcelain by the South East Asian Ceramics Society in conjunction with the National Museum, Singapore 1978. Arts Ortientalis 1978. page 134, plate 37.
Information
Ming Blue and White `Provincial` Porcelain
Pieces like the present Ming Porcelain example have traditionally been referred to as `Provincial Ming Blue and White Porcelain` because the potting and painted appear as being some what rustic. Sometimes `provincial` pieces have a great strength and freedom that can be lacking in more refined objects. Recent research in China has shown that there was little Blue and White Porcelain produced outside the main kiln complex of Jingdezhen in Jiangxi Province. The exception might be Dehua in Fujian province but the Blue and White Porcelain production from those kilns is distinct from the kilns at Jingdezhen. However, it is still possible that a number of provincial kilns wait to be identified.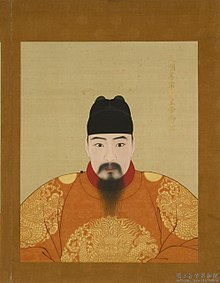 Vajra
Vajra appear on Chinese ceramics, especially porcelain . The word is from Sanskrit meaning both thunderbolt and diamond. It is also a weapon won in battle which is used as a ritual object to symbolize both the properties of a diamond (indestructibility) and a thunderbolt (irresistible force).
The vajra is essentially a type of club with a ribbed spherical head. The ribs may meet in a ball-shaped top, or they may be separate and end in sharp points with which to stab. The vajra is the weapon of the Vedic rain and thunder-deity Indra, and is used symbolically by the dharma traditions of Buddhism, Jainism and Hinduism, often to represent firmness of spirit and spiritual power. The use of the vajra as a symbolic and ritual tool spread from India to other parts of Asia.
In Buddhism the vajra is the symbol of Vajrayana, one of the three major branches of Buddhism. Vajrayana is translated as "Thunderbolt Way"  or "Diamond Way" and can imply the thunderbolt experience of Buddhist enlightenment or bodhi.