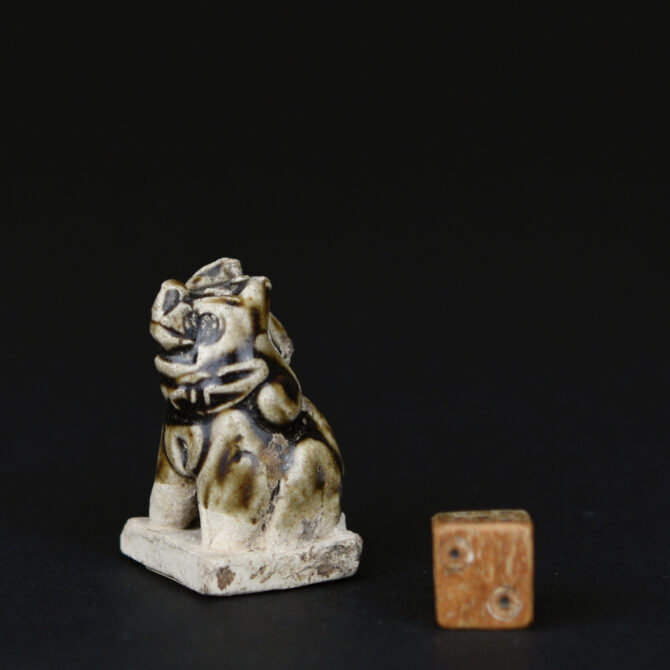 A Song Miniature Model of a Dog
Song Dynasty 960-1279.
A Song Dynasty Miniature Dog, Song Dynasty. Hand-modelled stoneware with an iron brown/black glaze. The dog sits upright on a square base. It appears to have a collar with a lock below the collar at the front. Their function is debated but it seems likely, to me at least, there was not one specific function. Some were toys, others might have been purely decorated or even appear on a family alter, it is clear they were also used for burial. Some were specifically made for burial.
Condition

In very good condition, minute chips to the very tops of the ears. Some burial encrustation.

Size

Height 4 cm (1/12 inches)

Provenance

A Private Collection of Chinese Ceramic Miniature, label to base '152'.

Stock number

26121
More info