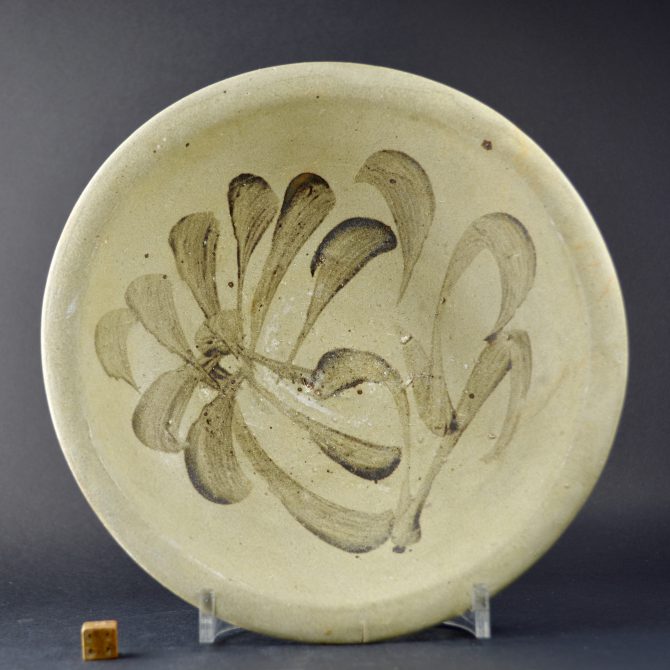 A Song Pottery Dish From a Shipwreck
c.1022 - 1063
A Song Pottery dish from a shipwreck, Guangzhou, Xicun kilns, 11th century. This Song pottery dish is made from a very light open bodied clay. The design of a flower from a small leafy branch has become highly abstracted, it was painted in only a few seconds with a wet brush that carried only a meagre amount of iron-oxide pigment. This Northern Song dish might be from the so-called Renzong Wreck, named after Emperor Renzong of Song 1022-1063.
Condition

In good condition, the dish is very dry due to the glaze being erroded by saline water. Some wear, a few minor iron stains.

Size

Diameter : 23.4 cm (9 1/4 inches)

Provenance

N/A

Stock number

24383
More info
Information
A Northern Song Bowl from the Xicun kilns
Dated "Zhihe Yuan Nian" 1054 A.D.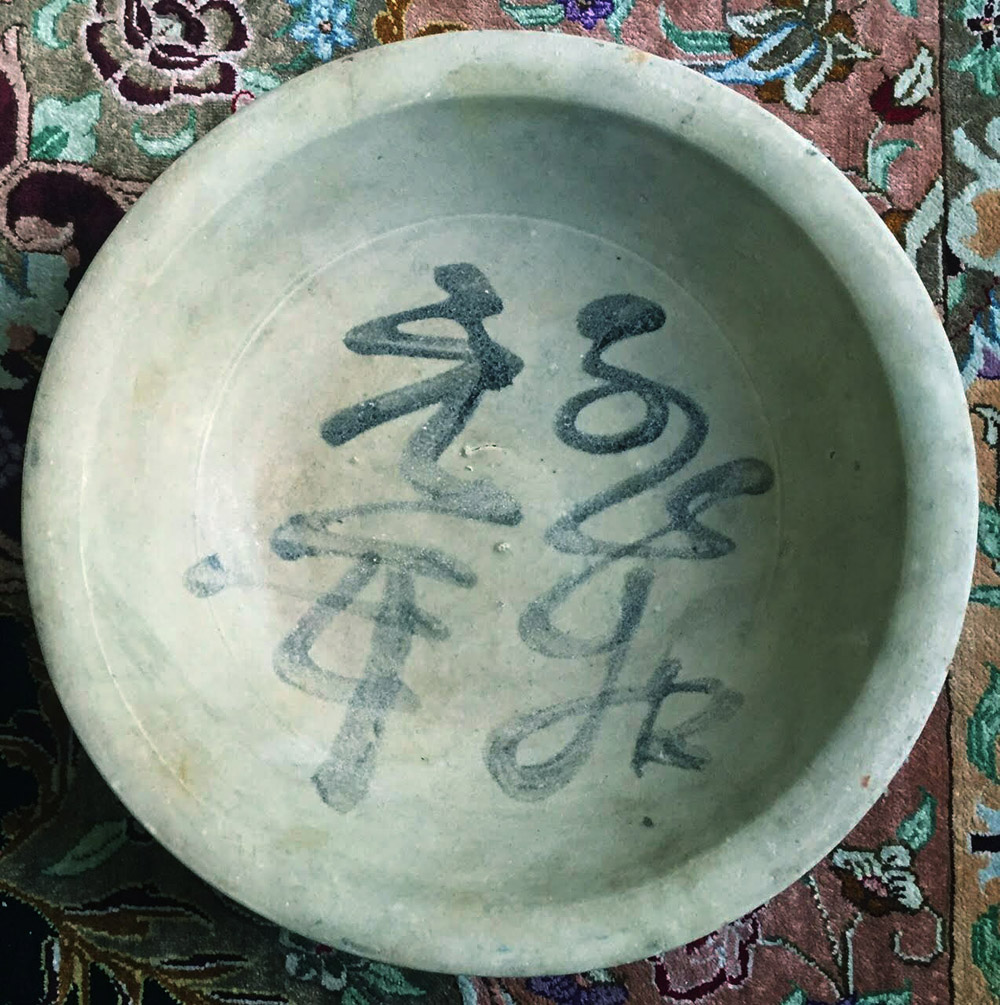 Emperor Renzong of Song 1022-1063