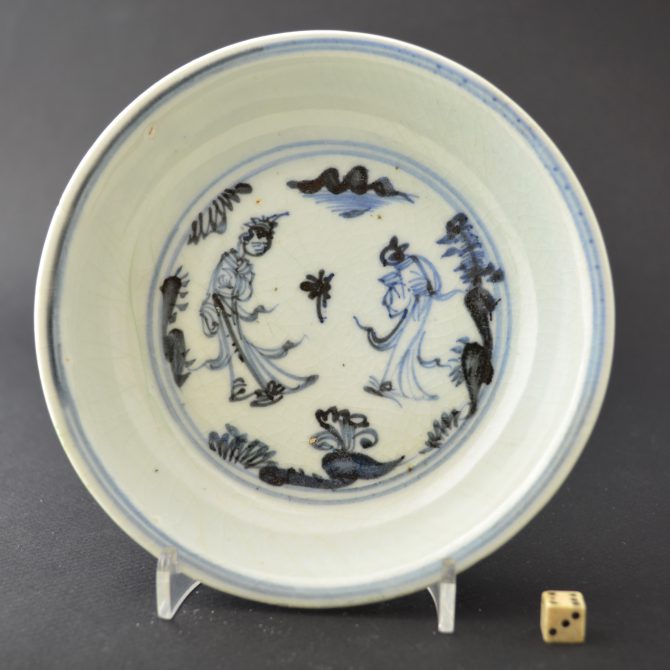 A Ming Blue and White Porcelain Dish, Hongzhi or Zhengde c.1500.
A Ming small Blue and White Porcelain dish, Hongzhi 1488 – 1505 or Zhengde 1506 – 1521 period, Jingdezhen kilns. Painted with two figures in a landscape, the reverse with scrolling lotus.
Condition

In very good condition. The glaze is crazed, one the left had side is probably a glaze crack rather than crazing. This does not show from the back of the dish.

Size

Diameter : 14 cm (5 1/2 inches).

Provenance

N/A

Stock number

24699
Information
Ming Blue and White `Provincial` Porcelain :
Pieces like the present Ming Porcelain example have traditionally been referred to as `Provincial Blue and White Porcelain` because the potting and painted appear as being some what rustic. Sometimes `provincial` pieces have a great strength and freedom that can be lacking in more refined objects. Recent research in China has shown that there was little Blue and White Porcelain produced outside the main kiln complex of Jingdezhen in Jiangxi Province. The exception might be Dehua in Fujian province but the Blue and White Porcelain production from those kilns is distinct from the kilns at Jingdezhen.