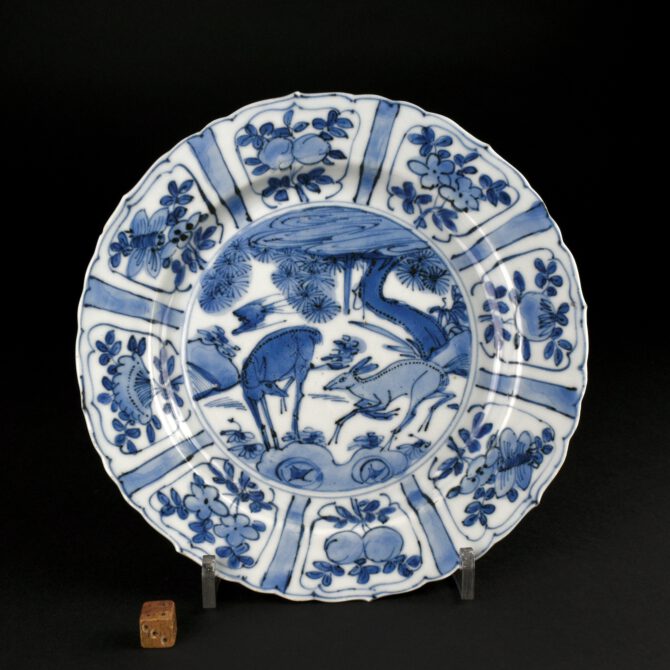 A Ming Kraak Porcelain Dish
Ming, Wanli Period c.1590 -1610
A Ming Porcelain Plate, Wanli c.1590-1610. This Kraakware porcelain plate is painted in attractive bright tones of cobalt blue with two deer in a landscape with with a pine tree. The border in typical early Kraakware style with panels of flowers.
Condition

In excellent condition, a minute glaze chip to the rim c.3 x 1 mm.

Size

Diameter : 20.4 cm (8 inches)

Provenance

N/A

Stock number

24996

References

For a similar but rather simplified version of this Kraakware design see : Kraak Porcelain, Rise of Global Trade in the Late 16th and Early 17th Century (Various authors, Jorge Welsh Books, 2008. ISBN 0-9550992-9-3) pages 133, 134 and 135, item 13.
More info