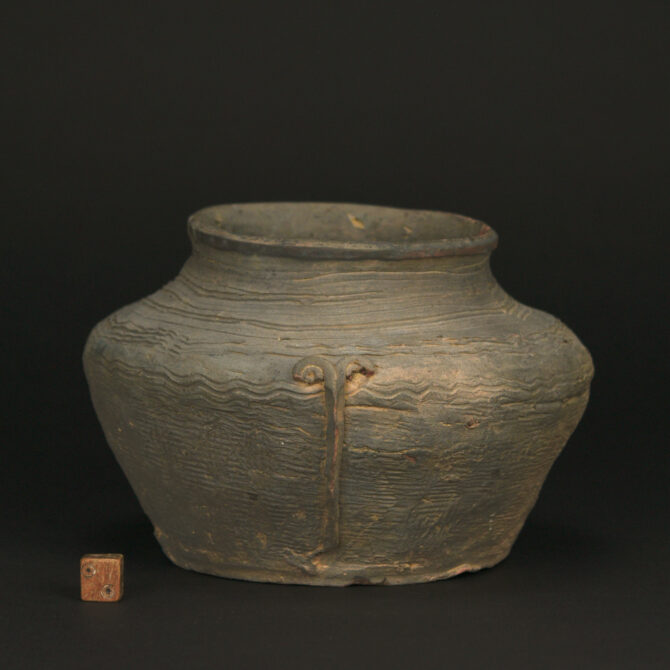 Warring States Period Pottery Jar 475-221 B.C.
Warring States Period 475-221 B.C.
An Eastern Zhou Pottery Jar from the Warring States Period 475-221 B.C. or perhaps late Spring and Autumn Period  (6th or 5th Century B.C.). This grey pottery Zhou (770 – 256 B.C.) period jar is unusual in that the decoration has done with a paddle as well as applied decoration and is has also been incised with a tool. The paddle, perhaps pottery or wood would have been carved, then pressed into the wet clay leaving an impressed design, multiple uses would give a continuous design across the jar. The handles are constructed from two strands of neatly curled clay with a pinched ridge running down from the center. The rim has been trimmed with a knife. For another Warring States jar from our Sold Archive, see below.
Condition

Part of the applied decoration are damaged, a small rim chip crudely repaired. Small chips and wear.

Size

Height 11 cm (4 1/3 inches)

Provenance

From an American Private Collection.

Stock number

25312
More info
Information
A Related Warring States Jar 475-221 B.C
Robert McPherson Antiques, Sold Archive 21728